Follow these strategies to get the most money back on your kitchen remodel.
Most homeowners spend more money on kitchen remodeling than on any other home improvement project because Kitchens are the focal point of the home.
The value may recover a significant portion of kitchen remodeling costs the project brings to your home.

The project gets a significant investment from homeowners, too. A rating based on those who said they were happy or satisfied with their remodeling, with the highest to the lowest rank, means 1 to 10.
To help ensure you get a good return on your Kitchen remodeling, here are a few steps:
Do your Planning
Planning your kitchen remodel should take more time than the actual construction. If you plan well, the amount of time you're disturbed by construction confusion will be decreased. Plus, you're more likely to stay on a financial plan.
Time-frame planning? By default, you should spend a reasonable amount of time plan and design your idea. That way, you won't be persuaded to change your mind during construction and create change orders, which will increase construction costs and damage your return on investment. 

Few ideas on planning:

Analysis of your existing kitchen: How thorough is the doorway into your kitchen? It's a common mistake many homeowners make: Buying the extra-large fridge only to find they can't get it into the door. To avoid errors like this, create a sketch of your kitchen with measurements for the door, walkways, counters, etc. And don't forget elevation.
Think about travel time: Work aisles should be a minimum of 42 inches wide and at least 48 inches wide for households with numerous cooks.
Most desirable Ideas For Your Kitchen
Kitchen Color Plans:
Durability is critical for kitchen remodeling,
Refacing kitchen cabinets might be "meaningless," but the huge savings.
Kitchen Remodeling Decisions You'll Never Regret
These ideas will make your kitchen immutably beautiful and functional.
The smart approach for Kitchen Remodeling
Follow these approaches to get the most financial investment on your kitchen remodels.
Plan for the unexpected: expect the unforeseen. Need flexibility for completing the remodel. Leeway set time to finish your project on time.
Select all your finishing materials before starting: Contractors will be able to make more accurate bids, and you'll reduce the probability of delays because of backorders.
Our Kitchen designer at Cyrus Construction can simplify your kitchen remodel. And help you during the selection process, and disclosed anticipate potential issues as far as kitchen design.
Appliances Selection
It's straightforward when planning your new kitchen. A high-end residential-grade range and luxury-brand refrigerator may make focal point attractions, but they may not fit your cooking needs or daily life that you have to spend in the kitchen.
Appliances are the primary tools used to cook and store food. Your kitchen remodel shouldn't be about the gadgets, but the design and functionality of the entire kitchen.

Unless you're an extraordinary cook who cooks a lot, concentrate your dollars on long-term features that add value, such as cabinets and flooring. 

Choose appliances made by trusted brands that have high marks in online reviews and Consumer Reports.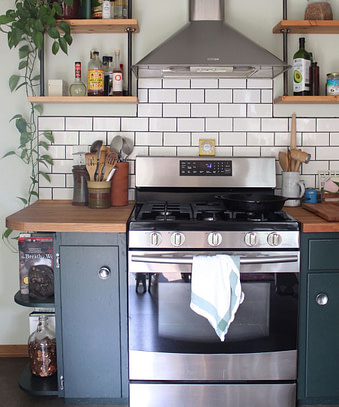 Keep the Existing Footprint
Nothing will drive up the cost of a remodel faster than changing the location of plumbing pipes and electrical outlets, and knocking down walls. These are usually where unforeseen problems arise.
So if possible, keep appliances, water fixtures, and walls in the same location. You will save on demolition and reconstruction costs; you'll cut the amount of dust and debris your project generates.
Lighting is the most important rules
Lighting can make a huge difference in a kitchen remodel. It can make it look larger and brighter. And it will help you work safely and efficiently. You should have two different types of lighting in your kitchen:
Under-cabinet lighting should be on your must-do list since cabinets create such dark work areas. And since you're remodeling, there won't be a better time to hard-wire your lights—plan for at least two fixtures per task area to eliminate shadows. Pendant lights are suitable for islands and other counters without low cabinets. Recessed lights and track lights work well over sinks and general prep areas.
Ambient lighting: Flush-mounted ceiling fixtures, wall candle holders, and track lights create overall lighting in your kitchen. Include dimmer switches to control intensity and mood.
Beware of quality of finishing materials
Functionality and durability should be top priorities during kitchen remodeling. Resist low-quality deals, and choose products that combine low maintenance with long warranty periods. Solid-surface countertops are essential; they'll look great for a long time.
And if you're planning on moving soon, products with considerable warranties are a selling gain.
Related:
Kitchen Remodeling Decisions You'll Never Regret
White: The Savvy and Chic Kitchen Color Choice
Adding Storage
Storage will never go out of style, but if you're pushing with the same footprint, here are ideas to add more:
Install Tall cabinets that reach the ceiling: They may cost more — and you might need a portable ladder — but you'll gain valuable storage space. Besides, you have to dust-free cabinet tops.

Hang it up: Mount small shelving units on unused wall areas and inside cabinet doors; hang stock pots and large skillets on a ceiling-mounted rack; and add hooks to the backs of closet doors for aprons, brooms, and mops.
Related: Storage Options that Pack More Space in Your Kitchen
Effective Communication
Establishing a good rapport with your project manager is essential for staying on your budget.
Your attendance shows your commitment to quality.
Establish a communication routine: daily emails. Give your email address and cell phone number to the lead project.
Set the rules: Be clear about smoking, music noise levels, available bathrooms, and parking at your property.
Be thoughtful: Offer refreshments (a little friendliness can go a long way), give praise when warranted, and resist annoying them with the conversation, and questions during they are working.