The island is a freestanding countertop unit in the middle of a kitchen, serving as a focal point to prepare food and eat measles. One of the most sought-after features, kitchen islands are accessible from all sides, adding more precious space and storage.
Islands tend to be a home theater of cooking, putting the cook at the heart of the layout, front and center stage, bridging the kitchen to another space, be it a dining or living environment. It is also used for utensils, an integrated bin for food, and shopping for a designated area.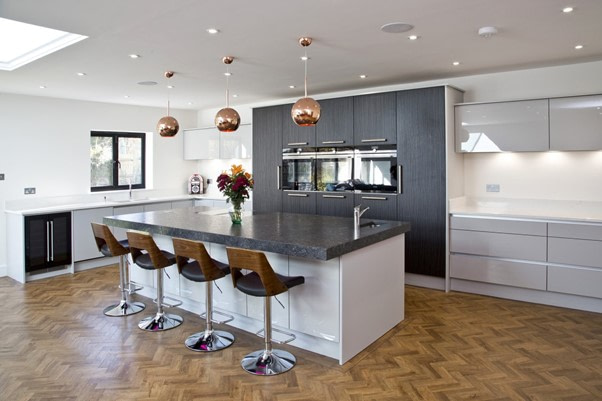 How Do You Plan a Kitchen Island in your kitchen remodeling?
Will it be a space for cooking on your dream of creating a spot for relaxed dining? You have to choose the size; one of the essential thighs to consider is how the island looks and its functionality. Functionality and style go hand in hand.
What is the Difference between a Breakfast Bar and an Island?
Breakfast Bars are typically incorporated within kitchen islands or peninsula-style layouts to create a laid-back, informal space. A breakfast bar is attached to either an existing counter or wall and is great to consider if you have a smaller kitchen as it's less space.
Is Kitchen island a Good Idea in kitchen remodeling?
Adding a kitchen island creates more seating for family, friends and additional counter space and storage.
Here are some of our favorite Kitchen Islands Ideas:
Muted and minimal – It's a great way of adding more countertop space and an extra spot to dine.
Keep it colorful– colorful kitchen never fails to impress Spice -up your space with a burst of color such as red, orange, or bright blue. It's a perfect way to make a statement.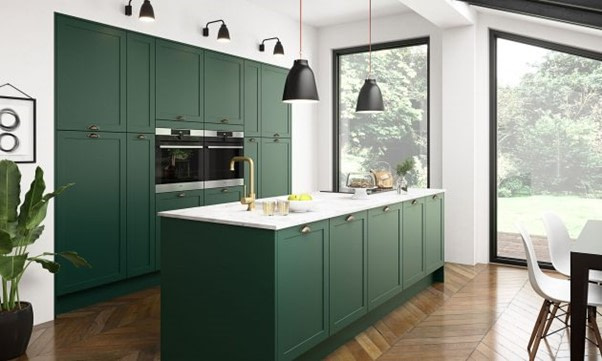 Make space for a sink
It makes space for a sink space of your dream of a kitchen island. This will also add a pleasant aspect to the kitchen- diner.
Don't forget bar stools – Bar stools for kitchen islands have become an ever-increasing trend with different styles, and they are fundamental to the room's overall look.
Leave enough space for Food Prep.
An island is an excellent addition to any kitchen, and it's the central focal point. You can add potted plants, and a cookbook will make it look pretty.
Block Colors – You can match your kitchen islands to the kitchen cupboard, and they fit together.
Go Glass – A light gloss kitchen island is ideal for anyone looking for an ultra-modern design. Gloss is as practical as it is stylish.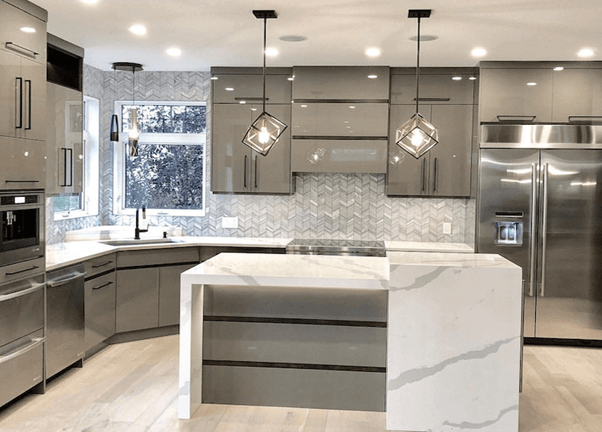 Leave enough space around your island
Make sure you can move around the island with ease. If you're incorporating seating, leave extra room behind the chairs.
Build a Storage base – It would help maximize your kitchen island for additional storage for appliances and cupboards.
Planning is Key
It would help to maximize the internal and worktop space and accommodate the appliances and required plumbing and electrical.
Bring the Outdoors In
Green kitchen islands are the best way to natural work.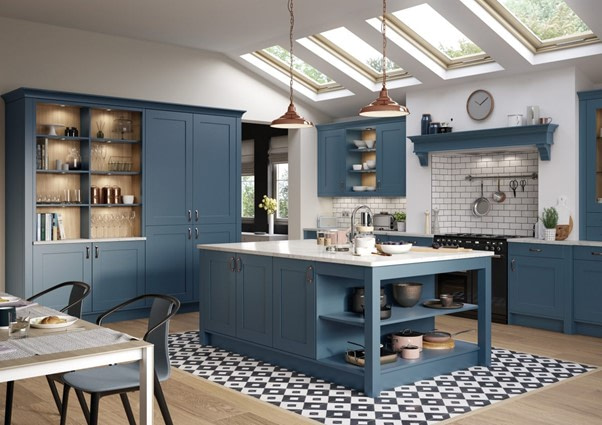 Unique Shape
Unique shapes like curves will highlight your personality and also your personality.
Light it Up
Pendant lighting is an elegant addition that will bring an extra layer of interest to the kitchen.
Installing a hob on your island will save on vital surface space, and it will also allow you to be more sociable as you cook.
Farmhouse chic
Bring a touch of farmhouse chic to your kitchen with a rustic style island.
Two-Tone
You can use different shades to the surrounding kitchen or completely different colors to give your kitchen a "wow factor."